Adrian Marfell and Paul Bartleman won their third event of the season at Walters in South Wales and in doing so won the Britpart British Cross Country Championship title.
With two wins and a third place Marfell and Bartleman were in a strong position for the championship crown going into the event but, as one dropped score is allowed, Richard and Mason Kershaw were still in with a shout of the title despite their Kielder retirement.
2019 champion Justin Birchall led early on the opening day, setting the fastest lap of the whole event in his Lofthouse M3. Marfell and Kershaw recorded exactly the same time on the first run but after that Marfell gained the advantage and sat behind Birchall in second place. Hopes of a final round victory expired for Birchall on his fourth run as a broken wheel and damaged suspension forced him into retirement, promoting Marfell into the lead. By run five Marfell had built up a lead of 33 seconds but Kershaw set his fastest time of the day on run six to reduce the overnight lead to 22 seconds.
Day two started with a very slippery course but Marfell mastered the conditions to extend his lead to well over a minute. Kershaw's championship challenge ended when his Lofthouse car left the road, resulting in a stage maximum. Marfell kept up his pace to win the event by over three minutes.
"It's brilliant to win the championship," said Marfell. "I had two weeks of sleepless nights since the last round and the pressure was building. The event was stressful and it was a case of just trying to get to the end with the team keeping us going, taking one stage at a time. We were very relieved to make it to the finish. Thank you to the organising team and all who have put in the work that makes the events run, you have made a lot of competitors very happy."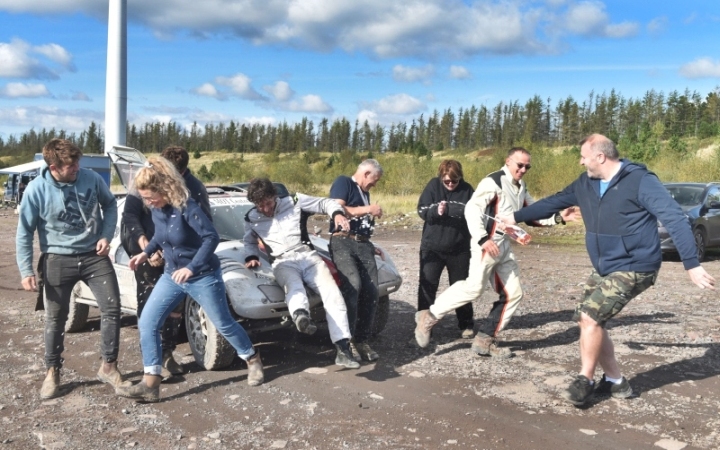 Second and third place were fought over by Lofthouse crews Colin and Will Gould and Rob Bool/Victoria Vaughan. Bool had been in second but brake problems lost him some time. The issues were sorted and he pulled back 16 seconds on the final run but it wasn't quite enough to regain second.
"It was an awesome event and a hell of a good course," said Bool. "It's a shame we had the brake problem but fortunately Dan and Alec Lofthouse got them fixed and we were able to push hard again. We missed out on second by 7 seconds which is frustrating but I am still well pleased with the result, it's my best ever in the BXCC. We've had a few teething problems with the car but it's all coming together now."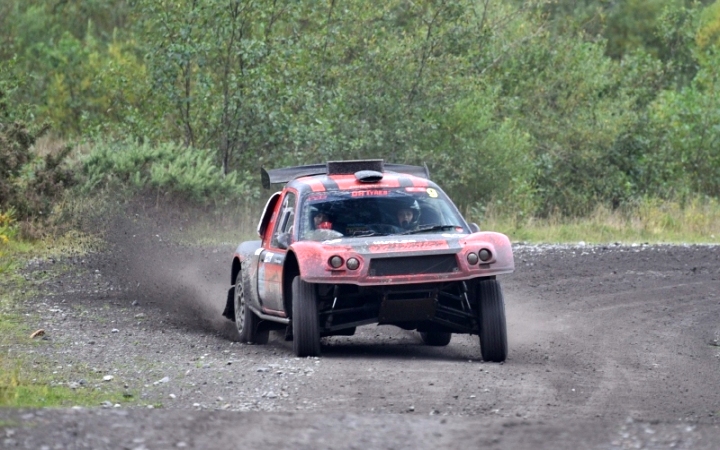 Paul Rowlands and Neil Lloyd finished fourth in their Polaris and Mark Jacques and Adam Nicholson took fifth despite differential issues.
Excite Team GB maintained their 100% finishing record as Jade Paveley and Hannah Davison continued to build their offroad racing experience. The team had a few small problems over the weekend including the screen wash stopping working on one run which wasn't ideal on a muddy course. They had suspension issues on day two but managed to get the car home in one piece, their Maxxis tyres remaining puncture-free all event, to take the Class 2 title.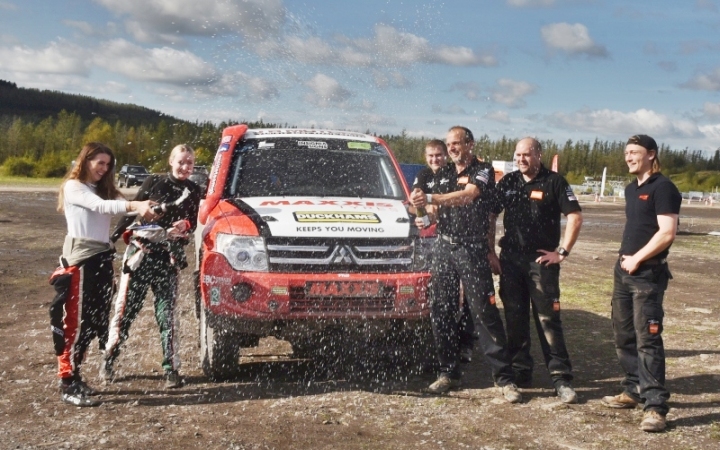 "We've had such a crazy journey, the BXCC has been like nothing I've ever done before, I'd recommend it to anyone" said Paveley. "Thank you to Excite Team GB for letting me use their car, the team did a great job."
Team Manager John Hardy commented: "We went to Walters hoping for another finish and we got just that. The car has a 100% stage and finishing record and the team has bonded over the season. To pick up the class championship has put a smile on everyone's face. Excite have loved doing the BXCC and we would like to thank everyone who has helped us along the way and made us feel so welcome."
Martin James ended his season on a positive note with a good finish at Walters, taking his first class podium position of the year.
"We had another great weekend of racing with the BXCC," said James. "We had a mostly trouble free weekend with Matt Lowe co-driving on day one and my partner Chas on day two. We improved our times through Saturday but the first run on Sunday was very slippery and cost us some time. The course soon dried out though and we pushed on again. We had an engine mount bush start to deteriorate on the last couple of laps but we sorted it to get to the end and finish third in the class."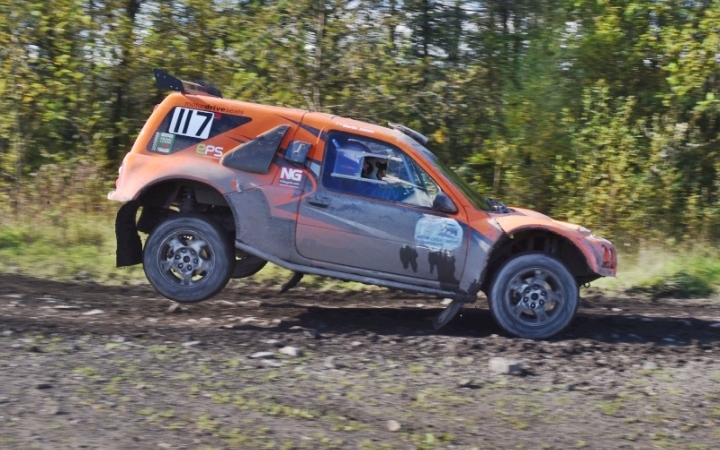 After his disappointment in Kielder last time out when he retired on the second run, Walters was much kinder to Polaris crew Mike Wilson and Ian Letman as they got their best result of the season.
"I can summarise the weekend with the word team," commented Wilson. "Andy Price, Tony Devenport, Sean Mathieson and Mongo, all four of them were crucial in reattaching the bits that fell off the Polaris while racing on the punishing course. Saturday started well, slippery early on but it dried out and our times improved, finishing just outside the top 20. We did a precautionary belt change on Saturday night after it snapped at Kielder."
"Sunday started slippery again and the course evolved as it dried out, rocks appearing from nowhere to cause a puncture risk. The car started handling oddly on the third run of Sunday, causing a couple of moments. We discovered the rear anti-roll bar bracket had fractured so we removed it but that was a big mistake as we nearly rolled twice and set our slowest time. Fellow competitor Nick Pritchard lent us his welding gear and having master welder Sean with us meant the bracket could be repaired. That gave us our confidence back and we posted our quickest time of the weekend, we also got our first trophy of the season!"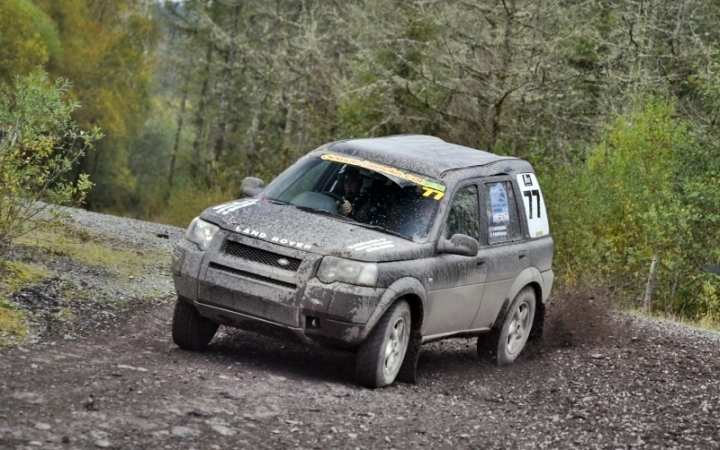 As well as welding Wilson's car Sean Mathieson was competing with son Reece in their Freelander, the pairing getting a good finish on the car's final event.
Reece commented: "We finished all the runs for the first time with no tow of shame or any major mechanical faults or punctures. We found our rhythm quickly on the first day and improved our times while the course was still relatively smooth. The bottom strut bolts worked themselves loose by the end of the day but we sorted that out on Saturday evening. The course got rougher on day two and we drove steadily and smoothly to ensure we got to the finish."
"Coming over the flying finish on the last run was the best ending of 2021! A debut season to remember, finishing every event, winning the class championship and it looks like we were fourth in the BXC Trophy too. A massive thanks to our mechanic Tony Devenport as well as Jan, Jon and Mike for all their support. I'm gutted it's over but we look forward to bigger and better results next year in our new car."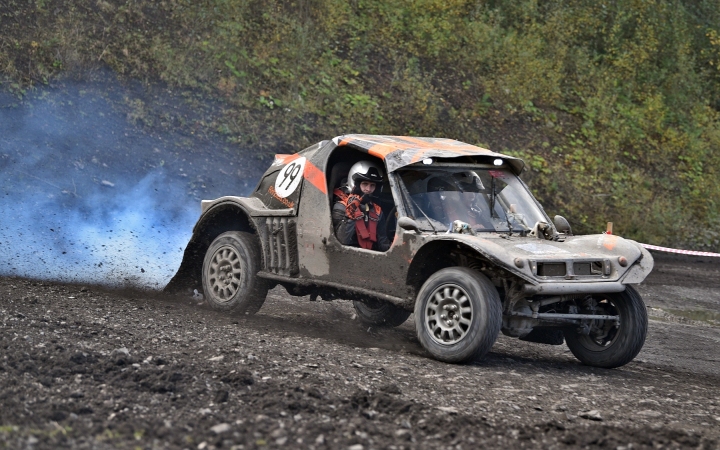 Dave and Antony Hooper overcame the odds to finish at Walters after a piston ring failure looked likely to end their event.
"We were on the pace to lap five," said Dave, "we were having a great battle with Mark Jacques, just pipping a couple of seconds here and there a lap which made for excellent racing. However, on the fifth lap we heard the exhaust note change and then we diagnosed a piston ring failure. We did the final lap of the day steadily which gave us the evening to think what to do."
"Initially I decided to call it a day but then on Sunday morning I thought well it's the last race and it's probably already wrecked so let's see how many laps we can do at a decent pace. 17 litres of oil later we crossed the finishing line! Happy days, we gambled but it was well worth having a decent finish in the most competitive BXCC that's been run. Back to the workshop now!"
Tom Jones enjoyed his first experience of racing at Walters, winning the BXC Trophy category.
"It was an awesome way to finish the championship," said Jones. "I really enjoyed the stage, especially the faster flowing sections. I was looking forward to another good battle with Matthew Hall but unfortunately he broke a drive belt early on. The day went without drama other than struggling to get the car around the tight hairpins due to a lack of steering lock."
"The car was completely filthy on Saturday night, shout out to the Insanity Racing crew for lending me their pressure washer to get the worst of the mud off! The aim for Sunday was to drive for a finish but on the third run we overshot a corner having enjoyed the previous bend a bit too much, missing my braking point for the next one. Luckily I squeezed the car through a gap in the trees and down a ditch so we were able to reverse out, only losing around 20 seconds. All in all a great weekend to end the season, I'm very happy with another win in the Trophy."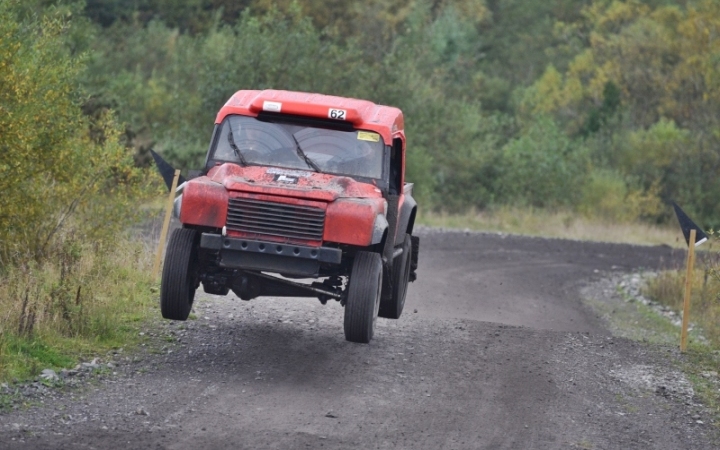 Harry Nicoll and Emily Sibley completed their BXC Trophy season with another solid finish.
"We found the course very slippery but great fun on the first day," said Nicoll. "On the second day we hit some barbed wire on the inside of a fast corner which instantly blew a front tyre and cost us around two minutes. The rest of the day was great and the course got grippier as the day went on. It was a brilliant event by Jon Aston and all the team."
The event was the final BXCC round to be organised by That's Motorsport but the team will return next year with the Welsh Borders Hill Rally in May.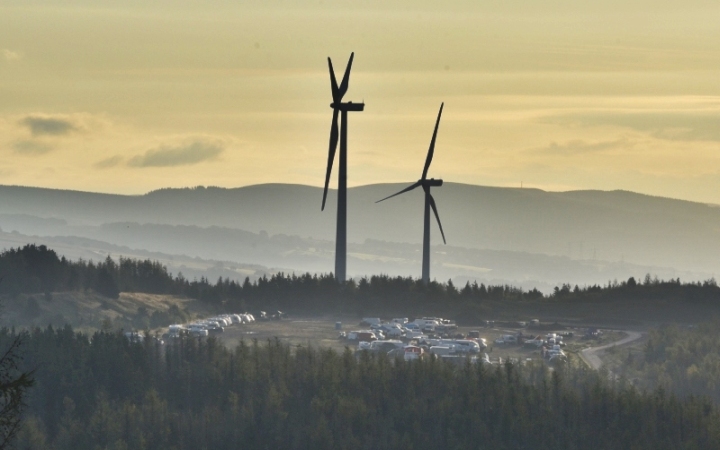 Please see crosscountryuk.org for championship information. In addition to championship sponsor Britpart the BXCC is supported by Voxcloud, Staffordshire Signs, Whitecliff 4×4, ORTyresUK, Birchall Foodservice, NickyGrist.com, PD Extinguishers, Devon Town and Country Roofing and Gwalia Healthcare.
Please follow and like us: