Justin Birchall and Jonny Koonja claimed the Britpart British Cross Country Championship title with a victory in the final round of the season which was held at Walters in South Wales.
With one non-finish already this year Birchall could not afford another retirement if he was to take his first British championship. He made a great start, setting fastest time on the opening run in his Lofthouse M3. Mark Jacques and Adam Nicholson, second in the title race going into the final round, were in second place in their LS3-engined Lofthouse.
Jacques was fastest on the second run but Birchall was quickest on the remaining five runs of day one to take a commanding lead into day two. Jacques was second but with a broken gearbox it was doubtful that he'd start day two. Phill Bayliss and Lance Murfin were in third place in their Land Rover Special.
Torrential rain for 24 hours before the event had made the course very wet and the venue took it's toll on some cars. Round 5 winner Andy Deguilio broke the clutch pedal on his Milner R5 which he managed to make a fix for but an ominous transmission whine resulted in him calling it a day before likely repairs became even more expensive. Andi Skelley returned to the championship but he was forced out with gearbox problems on his Milner. Steve Smith, fresh from starring in Autocar magazine, put his Clio V8 in a ditch but was able to continue after being extracted by the recovery crew.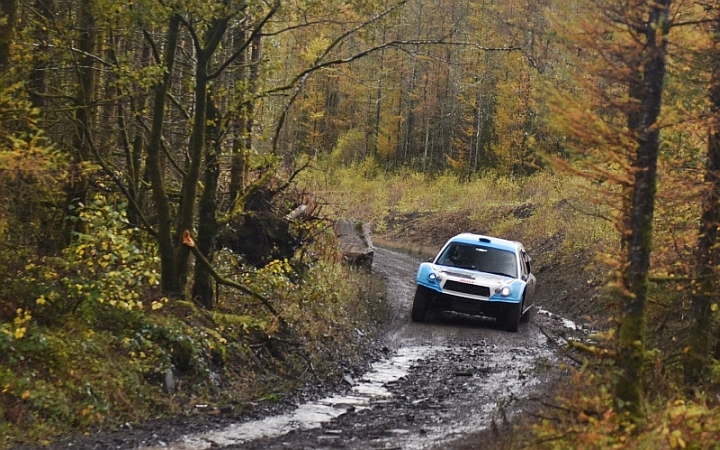 Whilst the rest of the service area was asleep Mark Jacques' team were busy trying to repair the gearbox. Two of the Lofthouse Motorsport team went to get some parts from Preston, around 200 miles away, and then work continued through the night with the fix finally complete at 4am.
The team's work was rewarded with Jacques successfully making it to the finish in second place, a result which gave in second in the championship also.
"What a season and what a weekend," said Jacques. "We had a good start to the event but then we lost fourth gear. On the final run of day one we were jammed in third. All the team did a fantastic job to get the gearbox repaired, we didn't have all the right parts so a couple of the lads had to go to Lofthouse Motorsport to get spares."
"We nursed it through the second day and made it to the finish. It's been a brilliant season, thank you to everyone who has helped us and to the BXCC team for putting on the championship."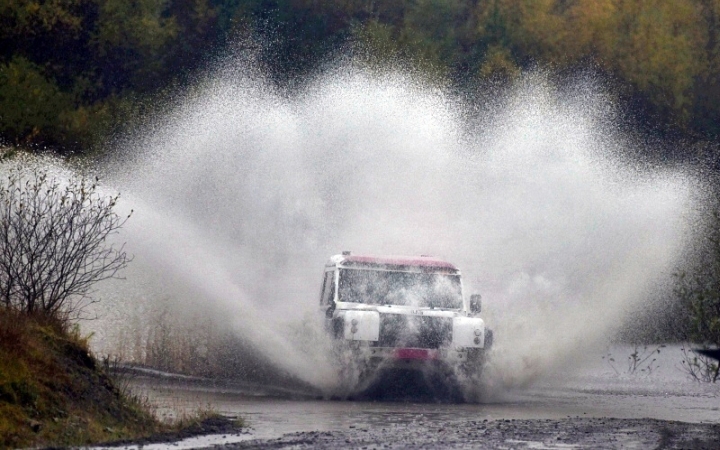 Despite a broken alternator belt and a puncture Phill Bayliss finished third, taking third overall in the championship too.
"Like our other third places this season this result was very unexpected," commented Bayliss. "The weather on day one made things very interesting but it was all good. We had a few issues, as well as the belt and puncture we had the wipers stop on one run and the brakes fail on another but the service crew did a brilliant job as did my navigator Lance."
"I need to say a massive thanks to all the organisers, marshals, recovery crews and all the other volunteers who take their own time to put on the events for us to enjoy, you're all awesome!"
The issued faced by Bayliss and Jacques meant that Birchall had a clear run to the win although he didn't back off at all as his height over the jump on day two's runs testified! The result gave Birchall his first British title with Koonja adding to the title he won with Dan Lofthouse in 2013.
"It's been around 10 years in the making," said Birchall. "The season hasn't gone exactly to plan but I suppose that has kept everyone entertained! The pressure was on to get the result with already having one retirement but I felt really calm and kept focused. We pulled out a good lead out on day one and then it was a case of concentrating and bringing it home. I'm absolutely over the moon."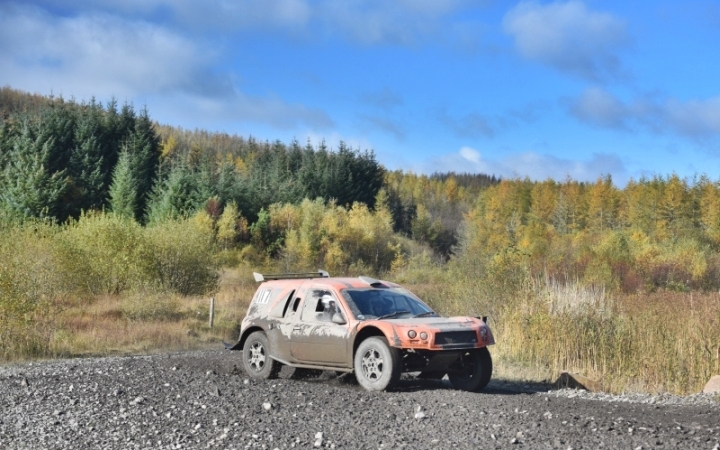 Jason Rowlands was in fourth place in his Can-Am X3 with Dave Hooper in fifth in his new Bowler Tomcat. In sixth was the Lofthouse Freelander of Martin James. James commented: "It was a great weekend of racing. The weather was challenging but we made it through with just one puncture. It's only the third proper outing with the car so I'm still learning with every lap."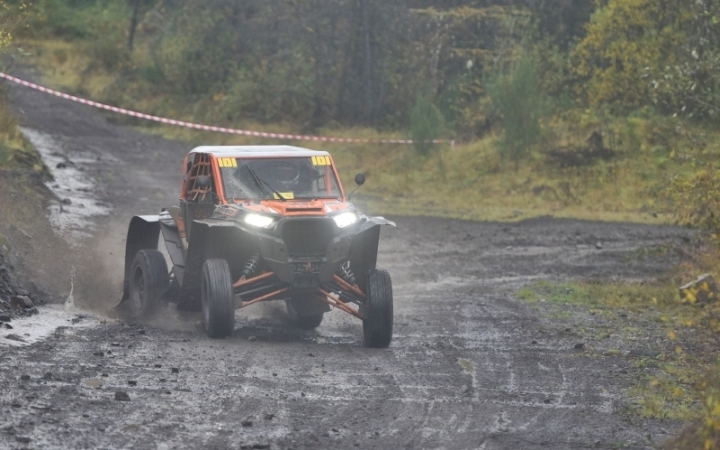 Oisin Riley completed his season in style with seventh place and another BXC Trophy win in his Polaris. Martin and Aston Cox were eight after a few issues with the GSR 206 including a broken wishbone.
Harry Nicoll and Emily Sibley finished ninth in their Bowler Tomcat despite blowing a front diff on day one. Rounding off the top ten were Steve Smith and John Griffiths in the Clio who, after their day one ditch excursion, required the recovery team again on day two when their steering broke.
With the 2019 championship complete preparations are now underway for the 2020 season which will start on April 4/5. Please visit crosscountryuk.org for more information.
Thank you to all the sponsors of the BXCC: Britpart, Voxcloud, Staffordshire Signs, Par Homes, OFG Land Rover Specialists, Birchall Foodservice, Nicky Grist Motorsports and Bowler.
Top 10 results:
01. Justin Birchall/Jonny Koonja (Lofthouse M3) 02:09:10
02. Mark Jacques/Adam Nicholson (Lofthouse LS3) 02:13:07
03. Phill Bayliss/Lance Murfin (Land Rover Special) 02:18:34
04. Jason Rowlands/Matthew Hall (Can-Am X3) 02:20:03
05. Dave Hooper/Leigh Higginson (Bowler Tomcat) 02:24:24
06. Martin James/Charley Morgan (Lofthouse Freelander) 02:25:00
07. Oisin Riley/Philip Richards (Polaris RZR XP1K Turbo) 02:28:38
08. Martin & Aston Cox/Simon Kerfoot (GSR 206) 02:31:38
09. Harry Nicoll/Emily Sibley (Bowler Tomcat) 02:38:20
10. Steve Smith/John Griffiths (JRG Clio V8) 03:18:54
Please follow and like us: