The Britpart British Cross Country Championship (BXCC) will return to the popular Sweet Lamb venue in mid-Wales next weekend for round three of the 2019 title battle. The venue has not been used in the championship since 2010 and the organisers have arranged a course which is sure to be popular with the competitors.
After two rounds, taking into account dropped scores, the championship lead is shared by Justin Birchall and Adrian Marfell who both have 86 points. Birchall and navigator Jonny Koonja won at the last round in South West Scotland and also finished second at the opening round while Marfell's round one victory was followed up by a non-finish at round two after his Fouquet-Nissan went off the road. Birchall warmed up for BXCC round three by winning the shootout at the Goodwood Festival of Speed Offroad Arena in his Lofthouse Freelander.
Another Lofthouse crew, Mark Jacques and Adam Nicholson, are in third place with 81 points. They've taken their LS3-engined example to a second place and third place this season.
Phill Bayliss and Lance Murfin are in fourth, on 76 points, after a podium finish at Forrest Estate, the best finish by a beam-axle car in the championship for three years. Rob Bool rounds off the top five championship competitors, a good finish at round two giving him 70 points.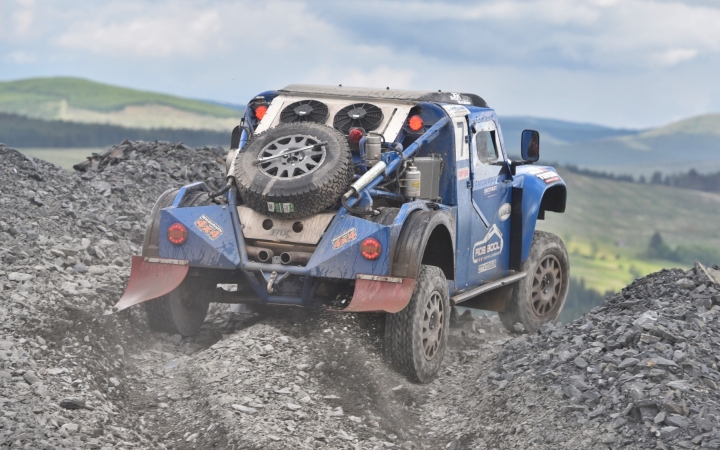 Michael Wilson and Ian Letman are planning on being at Sweet Lamb despite barrel rolling their production-spec Freelander at the last round. They were able to finish the event and win their class although the car's bodywork was rather bent.
"Gibson's Auto Body have had the big hammer out on the car," said Wilson. "A new back door has been fitted and the roof has been jacked out. It looks like a dog's dinner! We aim to race it like that at Sweet Lamb but then do a re-shell before round four."
Toby Jefferson will make a return to the driving seat at round three having navigated for Karl Gudgeon at round two. Jefferson will be celebrating his 21st birthday again at the event and he'll be racing his GSR 206.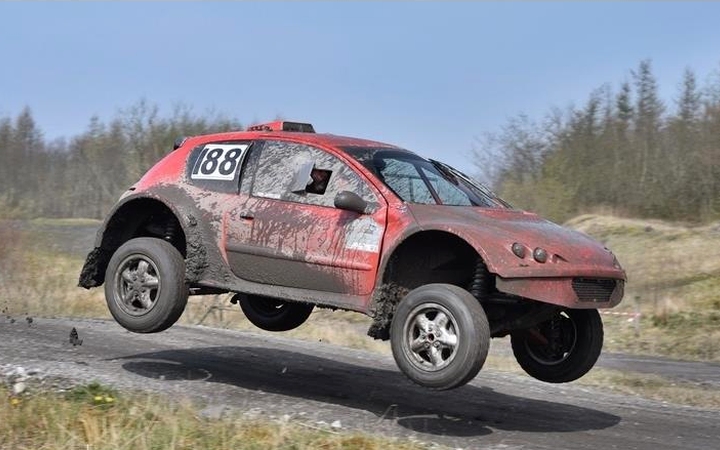 For Devon-based Oisin Riley round two was a 920 mile round trip so he's looking forward to a shorter journey to get to Sweet Lamb. "After Scotland Sweet Lamb will be like a local event for us," commented Riley. "We've hopefully sorted the windscreen wiper problem we've had on the first two rounds, they've been working when they wanted to rather than when we wanted them to – windscreens are over-rated! We've also changed the rear mudguards for the latest version, hopefully they will still be on the car at the finish – we finished the last round with a motorhome awning pole and doormat fixed by cable ties and gaffer tape acting as a mudguard. Other than that the car is ready to go and I'll have sponsors Phill and Dave Hooper navigating for me."
Andy Powell and Mason Kershaw are currently in sixth place in the championship although they were forced into retirement at the last round. "We had a gearbox shaft issue which ended our event at Forrest Estate," said Powell. "That's sorted now though, there are a few jobs to finish off and then I'll be ready, I'm looking forward to a good run at Sweet Lamb."
The action will start at 10am on Saturday with a full day of competition with the event expected to finish around 3pm on Sunday. An image gallery from the event will be online on www.facebook.com/songasportoffroad on Sunday evening. For more information on the BXCC please visit www.crosscountryuk.org.
Thanks to all the sponsors of the BXCC: Britpart, Voxcloud, Staffordshire Signs, Par Homes, OFG Land Rover Specialists, Birchall Foodservice, Nicky Grist Motorsports and Bowler.
Please follow and like us: